A fine, sunny, Sunday afternoon at the beginning of January - but the rainfall in the last 4 months has been well above average. This was the scene on Sunday 7th January 2001 - the waters have started to subside now, as can be seen by the paler grass above the waterline (below), but the cricket pitch is still under water. The Nailbourne in the centre of Alkham no longer runs over the top of the road, but it is still flowing high and fast. A layer of mud at the sides of the road shows where the waters have been.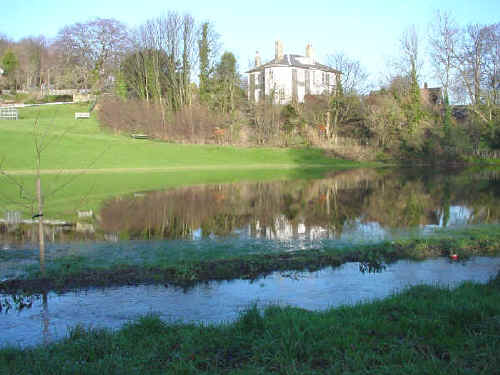 What are the chances of this green being playable in the summer?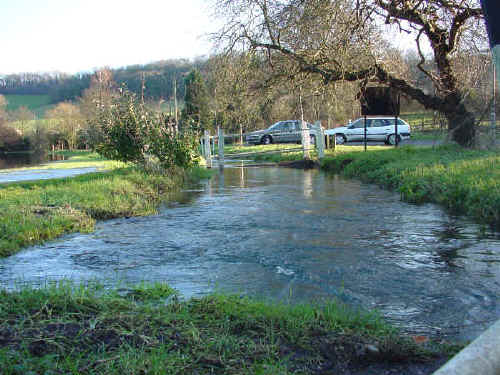 Swirling water flows out from under the bridge where the usually tiny stream flows under the road. The footbridge from the car park to the green is partially submerged.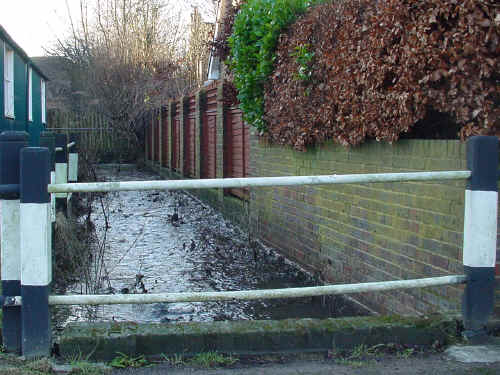 This is the view from the other side of the road, where the normally dry river bed passes alongside the Village Hall. Contrast these pictures with the muddy, weed-filled stream-bed in the pictures taken during the summer of 2000.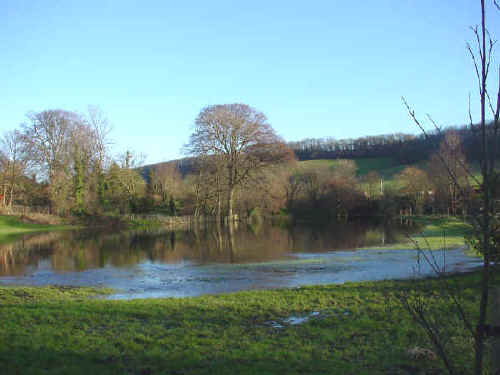 A beautiful scene of rural tranquility, only missing the ducks! But this should be a cricket pitch. The adjoining football pitch is also under water.
As the stream flows down the valley towards Temple Ewell, it has spread over the surrounding fields. On reaching Russell Gardens it has filled the lakes to capacity.