This page contains pictures of the various places of entertainment (theatres, cinemas and bandstands) in Deal, then and now.
---

Globe Theatre, North Barracks
The Globe Theatre in the North Barracks was a popular venue for local residents at Christmas time, when the Royal Marines put on their annual pantomime. Efforts were made by a number of local groups to buy and run the theatre as a local venue for concerts and plays, but without success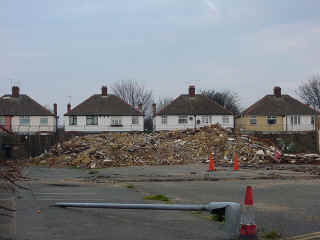 ** Shortly after the picture above was taken, the Globe theatre was demolished by the developers.

Astor Theatre, Stanhope Road
The little Astor Theatre in Stanhope Road is still very active as a venue for concerts and the occasional play. Each summer, it hosts the Deal Summer Music Festival. It is also in demand for craft fairs, private parties, wedding receptions, etc., and even plays host to a religious group for Sunday morning worship. It has recently been refurbished and is now known by the grand title of the Astor Theatre Arts Centre.

Memorial Bandstand, Walmer Green
The Memorial Bandstand on Walmer Green replaces a much earlier bandstand in front of the Timeball Tower.

Royal Cinema, King Street
Just one of many cinemas that once entertained the people of Deal, the Royal Cinema in King Street is now an amusement arcade and pool room.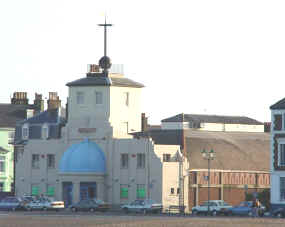 The Regent on the sea front is now a bingo hall. It stands on the corner of South Street, next to the Timeball Tower, which can be seen above the centre of the facade. This view from the pier often causes confusion for visitors, who mistake it for a church!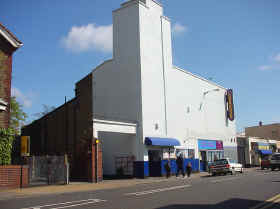 The Classic (formerly the Odeon) in Queen Street has been converted into an amusement arcade and a night club, but the left hand side wing (under the tower) of the cinema was retained, with a much smaller screen, to provide the town with its only remaining cinema. It now boasts two screens!

Stanhope Road - High Street
This small block of shops in Stanhope Road was once a cinema.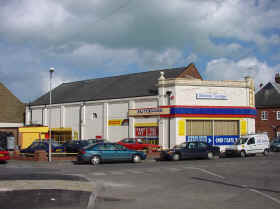 This car parts shop in North Barrack Road was a cinema and a "Palais de Dance" before being converted into a garage.