The pictures on the right and below show a family on holiday, circa 1936.

They are sitting in the Lady Irene on the beach opposite the Clarendon Hotel, just north of the pier. The boat was owned by a man known as "Doc" Bailey who used to ferry people to the Goodwin Sands.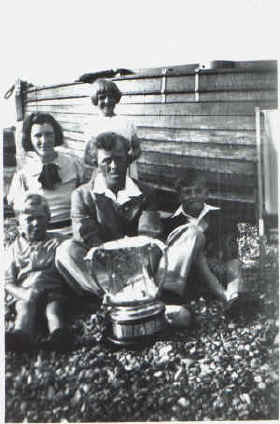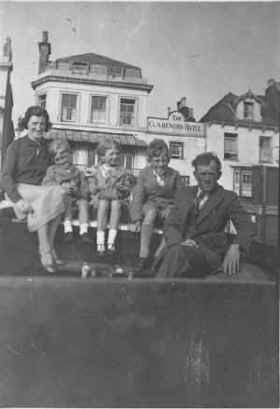 The picture below shows the Lady Irene as she is today (2006) having been fully restored by her present owner.